7th International Conference on Robotics and Artif Meeting &amp Hospitality
Address
Tentative Venue:
Hotel Crowne Plaza Madrid Airport C. de Lola Flores, 1, 28022 Madrid, Spain.

Note: Our logistics team is in talks with the hotel and will update the confirmation one month prior to the conference.The Hotel staff is only responsible for providing general information about the hotel and guest rooms, and not for any specific details concerning the conference. On successful completion of registration and accommodation bookings, registrants will receive confirmation numbers for their rooms..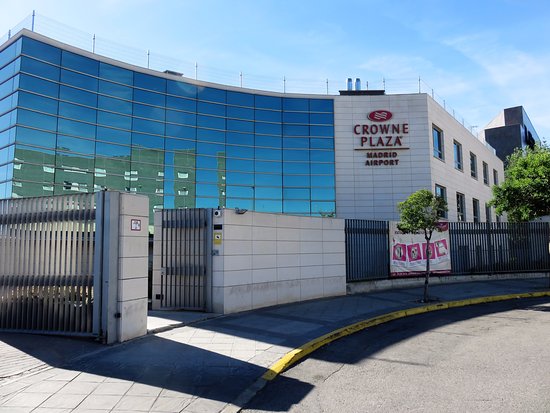 The City
Madrid is the capital of Spain, and is home to the Spanish Royal family as well as the Spanish Government. It is a modern metropolitan city and an economical and industrial center of Spain, and, with its population of nearly 3,5 million people, is also the biggest city in Spain.
Madrid has a lot of interesting attractions that offer both culture and amusement.The city is full of great monuments, like the royal palace, the Plaza Mayor or the many statuettes, and for people interested in art, the museums Del Prado, Reina Sofia or Thyssen have some of the most fantastic collections of famous Spanish painters like Velazquez, Goya, Picasso or Miro.
Madrid is an open-minded city where culture and entertainment share a thriving space. Thanks to its modern and cosmopolitan flare and to the friendly and passionate character of madrileños, the Spanish capital makes everyone feel right at home while providing them with some of the world's most interesting tourist attractions.
Over eighty museums and more than two thousand monuments -both historical and artistic-, contribute to the city's richness, a cultural heritage without which it would be impossible to understand European and world history.
Madrid's cultural legacy offers visitors an incomparable tour: El Paseo del Arte, an Art Walk which includes the Prado Museum, the Reina Sofía National Museum and Art Centre, the Thyssen-Bornemisza Museum and, more recently, CaixaForum. It is a unique survey through painting, sculpture, architecture and nature.
Madrid is one of the world's liveliest, most entertaining and vibrant cities during the day, but even more so at night. The Spanish capital does not only offer art, shopping, nightlife and excellent gastronomy but it also presents both visitors and locals with all imaginable options for leisure.
Directions
Route Map